Reliance Alloy Steel Trading LLC is one of the Top Lead Suppliers in UAE.
Heavy duty lead sheet used for roofing, roofing valleys, drains, acoustical shields, radiation shields, corrosion resistant structures, etc.
Can be used as a flashing – particularly on roof applications around penetrations and gables on buildings
Can be used as a dampcourse in brickwork to provide a moisture barrier
The density makes it ideal for sound proofing as well as a barrier to low level radiation such as in x-ray rooms
The inert nature of lead makes it ideal for lining of chemical tanks
Lead Sheet is a soft, ductile and inert material. Manufactured by either milling (rolling) from cast slabs or direct casting from molten metal into a continuous sheet form, it is extremely versatile and can be used in a number of applications, including as a dampcourse in brickwork, sound proofing, barrier to low level radiation, lining of chemical tanks and most notably as roof flashing.
Because it is 100 % recyclable and very durable there is no environmental reason not to use it.
When used in roof flashing, sheet lead's durability enables it to withstand years of exposure to the elements in all sorts of environments, giving timeless protection. Softness and ductility allow easy forming of sheet lead to suit all roof profiles and its weight ensures that it stays in place even in strong winds.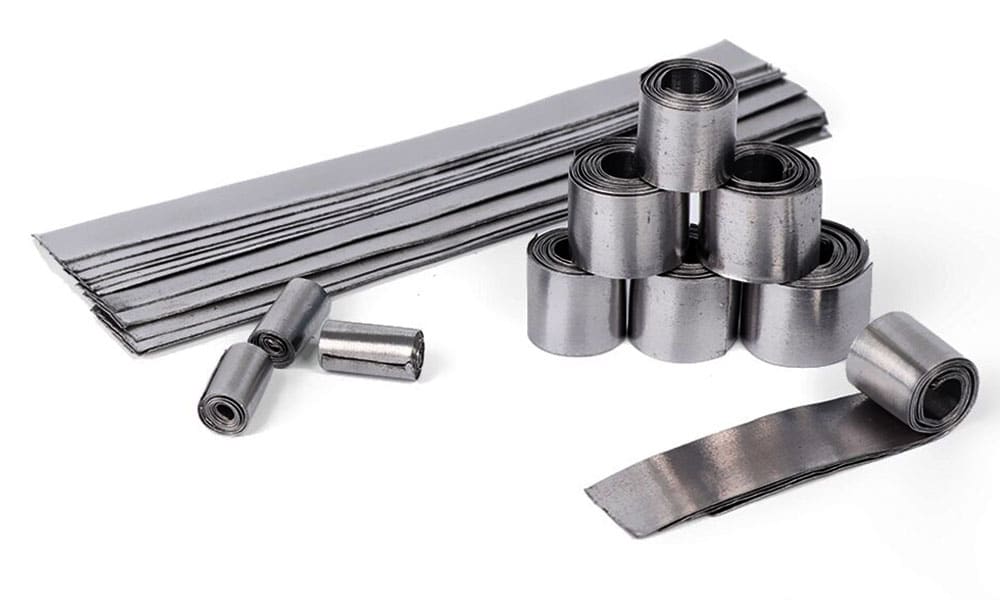 Above all, we stock Special grade profiles, alternatively also get them sourced on special orders for our clients. We are the leading stockist of :

Product : Sheet.
Size : 1 meter wide in full range.
Thickness : 1mm to 6mm.
Weight:  35-75 Kg roll.