Reliance Group is one of the best and quality Plastic & PVC Suppliers in UAE.
Polyvinyl Chloride (PVC) is one of the most commonly used thermoplastic polymers in the world (next to only a few more widely used plastics like PET and PP).
Plastic (PVC) Suppliers and stockholders, delivering to the whole of the Middle East.
PVC is produced in two general forms, first as a rigid or unplasticized polymer (RPVC or uPVC), and second as a flexible plastic.
Flexible PVC
Flexible, plasticized or regular PVC is softer and more amenable to bending than uPVC due to the addition of plasticizers like phthalates (e.g. diisononyl phthalate or DINP). Therefore, flexible PVC is commonly used in :
Construction as insulation on electrical wires.
In flooring for homes, hospitals, schools, and other areas where a sterile environment is a priority, and
In some cases as a replacement for rubber.
Rigid PVC
In construction as pipe for plumbing and for siding, Rigid PVC is also used which is commonly referred to by the term "vinyl". This is to say, PVC pipe is often referred to by its "schedule" (e.g. Schedule 40 or Schedule 80). Major differences between the schedules include things like wall thickness, pressure rating, and color.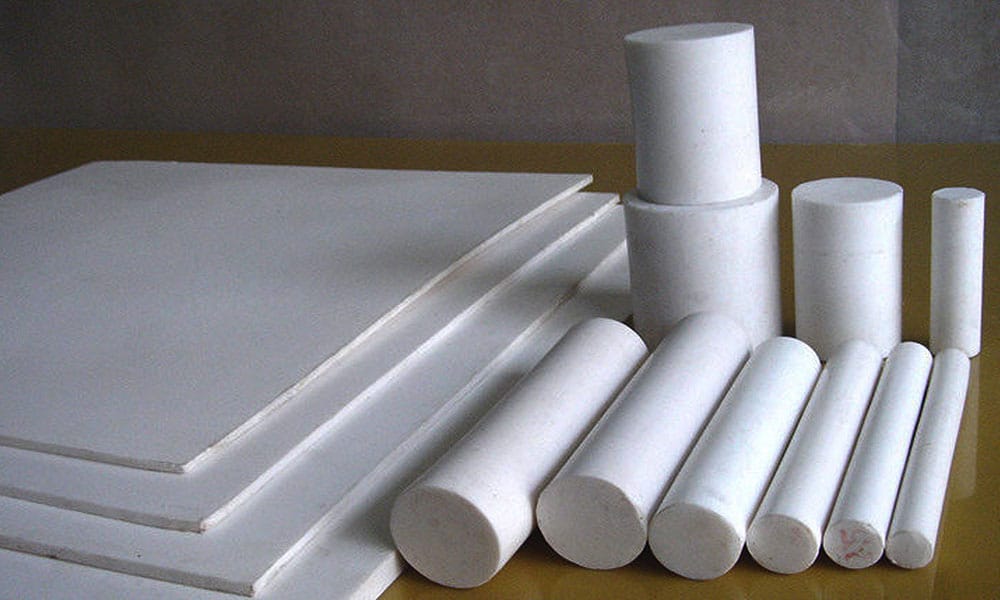 Reliance Group is one of the leading  PVC Suppliers in UAE.
Above all, we stock Special grade profiles, alternatively also get them sourced on special orders for our clients. We are the leading stockist of :
Plastic - Polyvinyl Chloride (PVC)

Product : Round bars.
Size : Full range.
Thickness : 6mm to 20mm OD.
Length :  1 meter.

Product : Sheets.
Size : 1×2 meters.
Thickness : 1mm to 50mm.